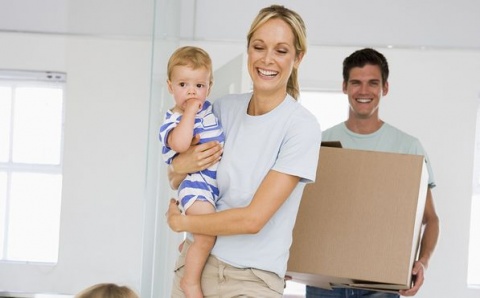 Once you're ready to purchase a home, getting a home loan pre-approval should be one of the first things on your list because getting pre-approved can make your offer stand out and help you secure the property you want.
The pre-approval process can be completed within a few days if you prepare in advance. Every moment counts when purchasing a home, so being ready can save you valuable time.
Here's a guide for how to set yourself up for a home loan pre-approval:
Why You Want a Pre-Approval
There are three main reasons why you should get pre-approved for your home loan.
1. It establishes your credibility during the search process
Sellers are less likely to take your offer seriously if you haven't been pre-approved for a loan, which means you're more likely to lose out on bids without this step completed.
2. It narrows down your home search
Your pre-approval will tell you how much you can afford to buy. Once you get this information, you can look for homes that are within your budget. Otherwise, you risk considering homes that are too expensive or excluding properties that you can afford.
3. It speeds up the closing process
When you have a pre-approval and you find a home you love, it generally takes less time to close. This is because your information is in your lender's system and has already gone through the underwriting process.
What you need for a pre-approval
Before you begin the pre-approval process, you should review your credit report and credit score to determine your likelihood of qualifying for a home loan. This also allows you time to fix any problems you find on your credit report.
To get a pre-approval for a loan, you need to provide several documents to your lender to verify your identity, employment, and income.
Documentation
Here are some of the documents you might need to provide during the pre-approval process. Keep in mind that your list might be different, and your lender will let you know exactly what's required to get pre-approved.
Financial Documentation
Recent pay stubs covering the last 30 days.
W-2 forms from the last two years.
Proof of any additional income.
Last two years of personal federal income tax returns with all pages and schedules.
Last two years of business federal income tax returns with all pages and schedules.
Bank statements proving you have money for the down payment and closing costs.
A gift letter if you receive down payment assistance from a friend or relative.
The last quarterly statements for your asset accounts (eg. 401(k), IRA).
Credit history. Your lender will also check your credit score, but you typically won't have to provide anything additional for this part.
Proof of Identity and Citizenship
Driver's license or U.S. passport.
Social Security card or number.
A copy of the front and back of your green card if you don't have US Citizenship.
Employment Documentation
Your lender will verify your employment and they will likely call your employer to confirm your employment history and salary.
Underwriting Process
Once all of your documentation is submitted, the underwriter will review it and provide you with a pre-approval letter. If you're not initially approved, your lender will tell you the conditions that need to be met for approval.
Frequently Asked Questions About Home Loan Pre-Approval
How long does it take to get pre-approved?
If you're prepared with all of your documents, your pre-approval can occur on the same day. However, if you don't have your materials ready or if you have any financial or employment-related difficulties, it can take days or months to complete the pre-approval process.
What's the difference between a pre-approval and pre-qualification?
A pre-qualification is the step you can take before a pre-approval. To get a pre-qualification, you provide the lender with a picture of your financial standing. You can be qualified based on the information you provide to the lender without any verification. A pre-approval requires the information you provide to be verified by an underwriter.
Does my pre-approval expire?
Your home loan pre-approval period ranges from 60-90 days. Therefore, once you get your pre-approval, you want to try to secure a home within that period. Otherwise, you will have to go through the pre-approval process again by updating your paperwork.
Does a pre-approval hurt my credit score?
Since your credit score is pulled during the pre-approval process, it will take a hard hit. This is similar to when you apply for a credit card, apply for an auto loan, etc. You can expect your credit score to take a temporary initial dip, but it shouldn't have a dramatically negative impact.
Get Pre-Approved For A Home Loan
For many people, the financing process of purchasing a home is the scariest part. That's why you want to work with a lender who will make getting a home loan pre-approval as easy as possible.
At Chartway Federal Credit Union, we can help you get pre-approved quickly. Then when you're ready, we can get your loan approved in minutes!
To learn more about our pre-approval process and connect with one of our experienced mortgage loan officers, click here.