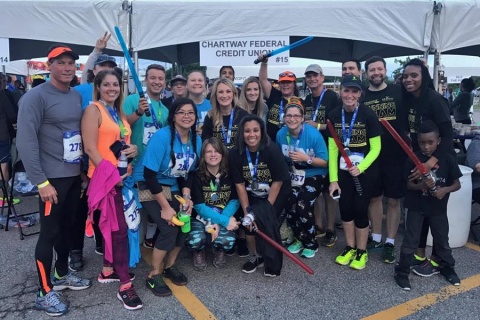 We laced up our shoes and ran the J&A Corporate 5K with our lightsabers.
On May 4, 2017, Star Wars Day, dozens of Chartway team members participated in the Hampton Roads' largest outdoor office party: J&A's Corporate 5K, which took place in Norfolk, Virginia.
The event kicked off at Harbor Park, home of the Norfolk Tides, and had participants wind their way around Norfolk's historic Freemason area, the mighty USS Wisconsin, the scenic Norfolk waterfront, and finish inside Harbor Park – right next to home plate!
This event was just one of many our organization enjoys participating in to show our passion for supporting the communities in which we live and serve.