Virginia Beach, VA (November 14, 2022) – Chartway is proud to congratulate two board members – E. L. "Lou" Gull, Jr. and Steve Warnecke. Long-time volunteer, Gull, retired from the board following 41 years of service and moved to emeritus status on November 11, 2022. Warnecke, who previously served as an associate director, began serving as a board member on November 14, 2022.
E.L. "Lou" Gull, Jr.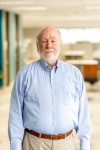 Throughout his 41 years of service, Lou served on several committees and held numerous positions on the Chartway board, including board chair, secretary, chair of the governance committee, CUSO board chair, supervisory committee chair, and volunteer recruitment and development chair. Additionally, Gull held committee positions at the national level for the National Association of Federally-Insured Credit Unions (NAFCU), Credit Union National Association (CUNA), and the Virginia Credit Union League (VACUL). He was also awarded NAFCU's Volunteer of the Year honors in 2008.
A Vietnam-era veteran and federal civil servant for 36 years, Gull continues to serve as a docent with the Hampton Roads Naval Museum, Nauticus and USS Wisconsin (BB-64). Chartway is grateful for his dedicated service and looks forward to benefiting from his vast institutional knowledge and community commitment as board emeritus.
Gull's service to Chartway and the credit union community was recognized concurrent with the Virginia Credit Union League's (VACUL) annual award ceremony at the Credit Union House of Virginia in Richmond on November 9, 2022. During the event, Chartway Credit Union received the Dora Maxwell Social Responsibility Award and Gull was recognized with a permanently-displayed tile commemorating his 40 years of volunteerism and contributions.
Steve Warnecke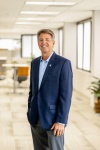 Warnecke – who previously served as an associate director – was appointed to the board following Gull's retirement. He will also continue to serve as the board chair of the credit union's new CUSO, Chartway Ventures, and on the asset/liability & management and volunteer recruitment committees.
Warnecke is a highly skilled and established media executive with more than 20 years of domestic and international experience in TV program distribution, media sales, sponsorship, and management in both broadcast TV and cable. He currently serves as National Sales Director for Senders NFLMG, a national media agency, and holds a bachelor's degree in business administration and a master's degree in Government/Public Policy. Warnecke is also a sought-after guest lecturer and serves as a leader in his church and the community.
"We're extremely thankful for Lou's lifetime of service to Chartway and thrilled that the league commemorated that service at the Credit Union House last week," shared Brian Schools, Chartway's president & CEO. "We're also grateful to continue benefiting from Steve's keen insight and thoughtful leadership moving forward."