Virginia Beach, VA (January 3, 2023) – Chartway is proud to congratulate two board members: CAPT George E. Sauer III, USN (Ret.) and Curtis A. Price. Long-time volunteer, Sauer, retired from the board on December 31, 2022, following more than 30 years of service and has moved to emeritus status. Price, who previously served as an associate director, was appointed to fill Sauer's board seat.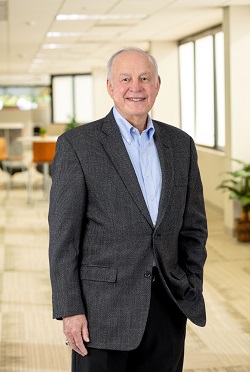 Sauer began his volunteer service in 1987 as Chartway's military liaison officer and became a member of the board in 2008. Over the years, Sauer has served in various roles, including chair of the strategic planning committee, vice chair of the Directors' Memorial Scholarship committee, and board chair. In addition, he served on the supervisory, asset/liability management, governance & policy, executive compensation, legislative, and new services committees.
Chartway's president & CEO, Brian Schools, said, "For more than three decades, George has been a strong advocate and ambassador for Chartway. Our team will miss his incredible community commitment and volunteer spirit."
Price – who previously served as an associate director – has been appointed to serve on the board following Sauer's retirement, and he'll continue to serve as a member of the asset/liability & management committee.
Curtis is an experienced accountant and financial analyst who currently works for the Naval Facilities Engineering Command – Mid-Atlantic. Prior to working for the Department of the Navy, Curtis served as an auditor with the public accounts for the State of Virginia and as an accountant for both CraneMasters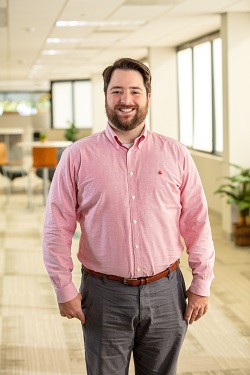 and WellsColeman. Curtis holds a BSBA in accounting from Longwood College and an MBA from Liberty University.
About Chartway & its Chartway Promise Foundation
Since 1959, Chartway has been unlocking the potential of individuals and families so they can thrive. Member-owned and values-driven, our $2.7 billion credit union proudly serves more than 200,000 members with branches in Utah, Texas, and Virginia. We've been recognized by Forbes as one of America's Best-In-State Credit Unions in 2022, included on American Banker's Top Credit Union to Work For 2022 list, and received numerous other top workplace and best credit union accolades. Reflecting a bright way forward, our charitable arm – the Chartway Promise Foundation – has raised nearly $14 million to bring joy, hope, and smiles to children facing medical hardship or illness. For information on our vibrant organization, visit www.Chartway.com and follow us on Facebook, Twitter, and Instagram.