Virginia Beach, VA (April 20, 2017) – $2.2 billion dollar Chartway Federal Credit Union is proud to welcome two new leaders to its senior leadership team: Ken Maddrey, vice president of collections & fraud and David Menker, vice president of real estate lending.
Ken Maddrey: Vice President of Collections & Fraud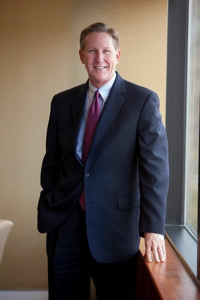 A long-standing leader within the Chartway organization, Maddrey was promoted to the position that will oversee the credit union's collections and fraud teams. From setting collections strategy, to managing collections partnerships, and working closely with business partners to strategically mitigate fraud risks, his extensive experience will strengthen Chartway's comprehensive collections and fraud risk management framework. He will also serve as the workout committee chair – a program the credit union offers to support members experiencing financial hardships.
Maddrey joined Chartway in 1999 as the director of retail management and served in several lending roles, including director of lending, director of consumer lending, and director of risk management and credit. In these roles, he directed lending policies and practices, implemented value-enhancing lending strategies, and introduced and expanded multiple business partner relationships.
Maddrey earned a bachelor's degree in Communications from Old Dominion University.
David Menker: Vice President of Real Estate Lending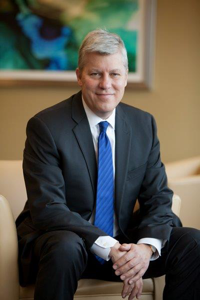 A highly experienced leader with a strong track record of improving sales and operational performance in many different origination environments, Menker joins Chartway following more than 25 years in real estate, banking, and mortgages. He most recently served as the vice president of real estate lending for Schools Financial Credit Union in Sacramento, California.
Throughout his career, Menker served in positions of increasing responsibility, including chief operating officer for Proficio Mortgage Ventures, chief operating officer for The Home Lending Source, chief operating officer for MFC Mortgage, senior vice president for Dominion Homes Financial Services, and managing director / vice president of Marriott Vacation Club International. His multi-faceted financial experience includes origination, secondary marketing, and loan fulfillment and servicing at a global level.
As Chartway's vice president of real estate lending, Menker will be responsible for the overall management of all real estate lending and servicing functions. He will also facilitate pipeline tracking systems and respond to and make effective use of Federal Reserve, stock market, economic indicators, yield curve and other drivers that impact lending.
Menker earned a bachelor's degree in Finance from the University of Dayton.
About Chartway Federal Credit Union
Chartway Federal Credit Union, a not-for-profit financial institution, has been proudly serving members for more than half a century. Guided by its vision, mission, and values, the $2 billion credit union is dedicated to making life more affordable for its 180,000 members through its multi-state branch network and a full slate of online, mobile, and telephone banking services, including mobile deposit, mobile bill pay, and digital wallets. As one of the largest credit unions in the country – with membership concentrations in Virginia, Utah, and Texas – Chartway is consistently recognized for its financial strength, its ability to make life affordable for its members, and for its philanthropic contributions through its charitable arm, the We Promise Foundation, which has raised more than $10.5 million to provide life-changing experiences that bring joy, hope, and smiles to children facing medical hardship or illness. For more information, visit www.Chartway.com; or, visit them on Facebook, Twitter, or Instagram.