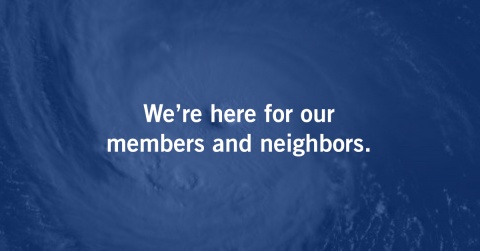 Supporting Our Members & Neighbors
At Chartway, making life more affordable for our members and strengthening the communities we serve is what we're all about. That's why we're here to support our members and neighbors who have been impacted by Hurricane Florence.
We will be extending leniency and special considerations to ensure you have the resources you need and the money you require. If you or someone you know may be facing financial hardship as a result of Hurricane Florence, please contact us at (800) 678-8765. We stand ready to serve and support you.
If you were not affected by the storm but would like to support those who were, we invite you to consider making a direct donation to the American Red Cross. Simply click on the link below to help our members and neighbors working to rebuild and recover.
Thank you for the opportunity to serve and support you.