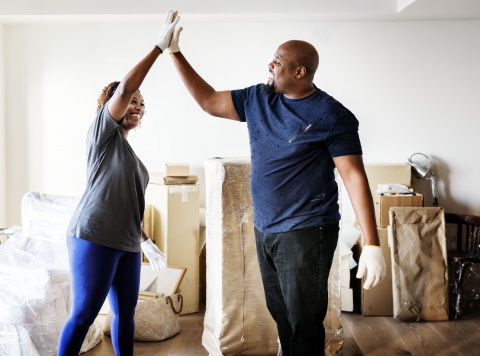 Are you considering taking the leap from renting to owning? Depending on how much you're currently paying for your monthly rent, your monthly mortgage payment might not be that much more expensive.
Buying a home certainly means saving for a down payment, but there are other costs you'll want to consider before making your final decision.
Consider the following:
1. Earnest Money Deposit
So, you've done your research. Fast forward to selecting a real estate agent to work with. Next, you've searched online and viewed homes in person. You're now at the point in your home buying journey that you've found the home you want to buy. In addition to writing a contract for the actual purchase, you'll need to provide an earnest money deposit to the current owners. But what's an earnest money deposit? It's the amount you may be required to put down as a deposit that will show the sellers that you're serious about buying the home. In some instances, if the contract is broken, the seller has the right to keep your deposit amount — so be sure you read and understand the fine print. While the amount you put down is flexible, the standard is at least $1,000, and up to 2-3% of the contract purchase price.
2. Down Payment
A down payment is the upfront amount you'll need to be able to pay when you purchase your new home. Because there are many types of mortgage loans, there isn't a specific amount required. You can work directly with one of our Chartway Mortgage Loan Officers to identify the best loan option for you. A typical deposit amount for a conventional fixed rate mortgage loan is approximately 10-20%. If you're unable to put down 20%, you may be required to pay Private Mortgage Insurance (PMI) in addition to your monthly mortgage payment. PMI protects the lender. While PMI rates may vary, generally the cost is 0.05% to 1% of your total loan amount. Be sure to factor this in so you can budget appropriately for your potential monthly mortgage payment.
3. Closing Costs
In addition to the costs listed above, closing costs are the fees you'll incur to process and close your mortgage loan. These costs may include items such as a home appraisal, inspection, title fees, and attorney fees. Ask for an itemized estimate from your mortgage loan officer, so that you're prepared for these additional expenses when it comes time to sign the paperwork and purchase your new home.
Buying a home can seem daunting, the first step is understanding what you need to do. We're here to help! Visit our Mortgage Loans page or call us at 1-800-678-8765 ext. HOMES (46637) to learn more and start down the path to homeownership. We're happy to answer any questions you may have, even if you're just starting to research…or even dream.