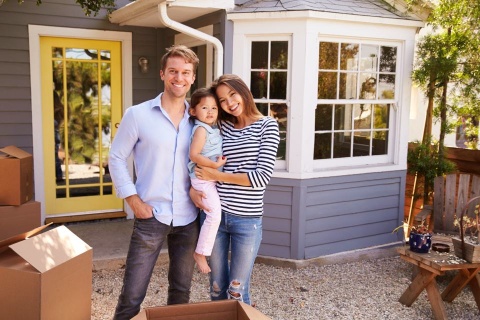 Consider the different mortgage options available to find the right one for you
If you're thinking of buying a new home in 2018, one of the first steps you should take is to consider the different loan options available for your personal situation. While most people are familiar with conventional 15 or 30 year mortgage terms, there are plenty of other options to weigh to ensure you're getting the best fit for your budget.
At Chartway, we offer a variety of types of loans to fit your lifestyle.
Mortgage Loan Types
Conventional Fixed-Rate Mortgages
The traditional fixed-rate mortgage has a set interest rate and monthly principle payments that never change. When interest rates are low, fixed-rate loans are generally a better deal, because you can lock in the rate for the life of your loan. The shorter the term, typically the lower the fixed-interest rate.
FHA Loans
An FHA-insured loan is a U.S. Federal Housing Administration insurance-backed mortgage loan which is provided by an FHA-approved lender. FHA insured loans have more lenient underwriting criteria and have historically allowed families with less than perfect credit to borrow money for the purchase of a home than they might not otherwise have been able to afford.
VA Loans
A VA loan is a mortgage loan guaranteed by the U.S. Department of Veterans Affairs (VA). The VA loan was designed to offer long-term financing to an active duty service member, veteran, reservist or a military spouse. There is no monthly insurance requirement and up to 100% financing is available.
USDA Loans
The USDA Rural Development Guaranteed Housing Loan Program is a mortgage loan offered to rural property owners by the United States Department of Agriculture. This product offers 100% financing with limitations on property location and income levels.
Interesting in learning more? Call Chartway at (800) 678-8765 ext. HOMES (46637) and we'd be happy to answer any questions you have.
Chartway Federal Credit Union is an equal credit opportunity lender.