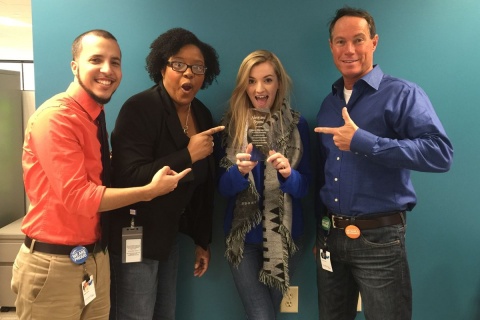 Claire is a tremendous asset to our organization and has made huge contributions in the 3rd quarter.
From helping to communicate our new food truck concept via clever posters placed in our Headquarters, to helping with our employee "Virtual Help Desk", partnering with Marketing and Communications on the Humble branch relocation and Grand Opening ceremony, the Digital Wallets project, our Winning With Culture book we're about to launch, helping with the Party in the Parking Lot and the Pet Supply Drive, her efforts have been extraordinary. She is always quick to produce and happy to help, role modeling in our culture in a big way.
We are made better because of Claire and we are honored to recognize this super star!