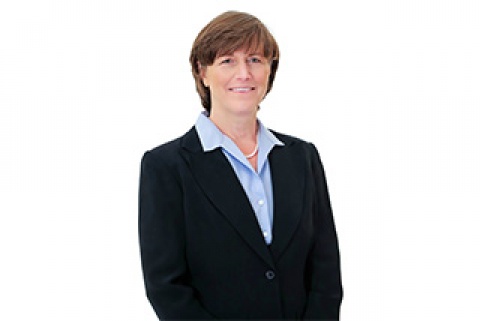 Virginia Beach, VA (December 3, 2019) – Chartway Federal Credit Union is proud to announce that Melinda Barbish has been appointed to serve on its board.
Barbish is a long-time credit union volunteer who has served on Chartway's Special Activities and Asset/Liability Management (ALM) committees. She's also served on the Audit and Education committees for the National Association of Unclaimed Properties.
Currently, Barbish implements and directs audit and compliance activities as an audit/accounting manager for the Commonwealth of Virginia's Department of the Treasury, Division of Unclaimed Property.
She holds a Bachelor of Science degree in business administration from Longwood University and is a Certified Public Accountant.
"I'm certain that Melinda will be an outstanding addition to our board," said CAPT George E. Sauer III, USN (Ret.) – Chartway's chairman of the board. "We look forward to her participation as a full board member, and are excited about the ways her experience and leadership will continue to position our organization for sustained growth and success."
As one of the largest credit unions in the country, Chartway is dedicated to making life affordable for its members, to serve its communities, and to make investments that strengthen the member experience.
About Chartway Federal Credit Union
Chartway Federal Credit Union, a not-for-profit financial institution, has been proudly serving members for more than half a century. Guided by its vision, mission, and values, the $2.3 billion credit union is dedicated to making life more affordable for its 190,000 members through nearly 30 branches and online, mobile, video, and telephone banking services, including mobile deposit, mobile bill pay, and digital wallets. As one of the largest credit unions with membership concentrations in Virginia, Utah, and Texas, Chartway is consistently recognized for its financial strength, its ability to make life affordable for its members, and for its philanthropic efforts through its charitable arm, the We Promise Foundation, which has raised more than $12 million to provide life-changing experiences that bring joy, hope, and smiles to children facing medical hardship or illness. For more information, visit www.Chartway.com; or, visit them on Facebook, Twitter, or Instagram.