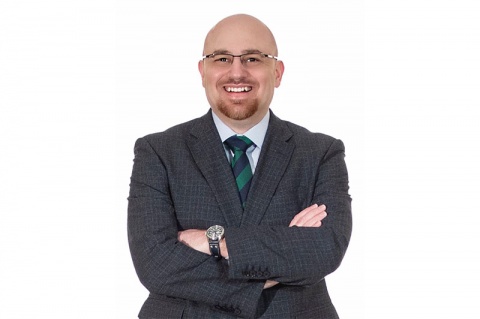 Chartway Federal Credit Union is proud to welcome Jon Savio to serve as its vice president of finance.
Savio joins Chartway following more than 20 years of asset-liability management, investment portfolio management, balance sheet strategy, financial reporting, and credit union experience. Most recently, he served as the chief financial officer for Synergy Federal Credit Union in San Antonio, Texas, where he oversaw all financial activities, balance sheet management, the implementation of CECL reporting, and developing the strategic plans and goals of the credit union.
As Chartway's vice president of finance, Jon will oversee the implementation of our new financial reporting, budgeting, forecasting, and profitability analysis platform. He will also help Chartway further develop its asset-liability management and liquidity management programs. In addition, he will provide support in managing Chartway's investment portfolio.
Savio holds a bachelor's degree in business administration and received his MBA in finance from Avila University. He is also a Certified Credit Union Executive (CCUE).
"A skilled, insightful, and driven leader, Jon's experience and leadership style align well with our people and community-focused values," said Brian Schools, Chartway's president & CEO. "We look forward to the ways he will continue to grow and progress our financial organization for the future."
PHOTO CAPTION
Jon Savio – Chartway Federal Credit Union is proud to welcome Jon Savio as its vice president of finance.
About Chartway
Chartway Federal Credit Union, a not-for-profit, member-owned financial institution, has been proudly serving members for more than half a century. Guided by its Purpose and Values, the $2.5 billion credit union that serves more than 190,000 members through its branch footprint and a full line of traditional and digital financial products and services - including Online, Mobile, Video, and Telephone Banking - is dedicated to unlocking the potential of individuals and families so they can thrive.
Chartway is also known for being an award-winning leader in charitable giving through its We Promise Foundation. As the charitable arm of the credit union, the We Promise Foundation provides life-changing experiences that bring joy, hope, and smiles to children facing medical hardship or illness. The foundation has been recognized nationally for its success in raising more than $12 million to support charities that align with its mission. For more information, visit www.Chartway.com; or, visit them on Facebook, Twitter, or Instagram.