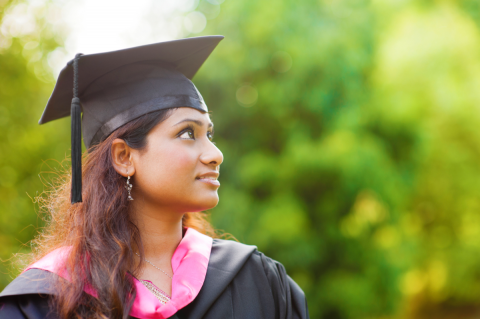 Virginia Beach, VA (Feb. 1, 2017) – Chartway Federal Credit Union is honored to announce that it is now accepting applications for its 2017 Directors' Memorial Scholarship Program. The credit union will award seven student members with $3,000 scholarships, totaling $21,000 in academic aid.
Applications are open to all graduating high school seniors, currently enrolled college students, or graduate students who are members of Chartway as of March 31, 2017. Recipients are selected on the basis of need, activities, academic performance, an essay, and letter of reference. Interested applicants have until midnight MT on March 31, 2017, to submit an electronic application, located on Chartway's website: https://www.chartway.com/directors-memorial-scholarship-program.html.
The Directors' Memorial Scholarship program was created in 1989 by its board members to promote and support educational advancement within the credit union's membership. Since its inception, the organization has awarded $239,000 in student scholarships to its members.
About Chartway Federal Credit Union
Chartway Federal Credit Union, a not-for-profit financial institution, has been proudly serving members for more than half a century. Guided by its vision, mission, and values, the $2.1 billion credit union is dedicated to making life more affordable for its 180,000 members through nearly 50 branches and a full slate of online, mobile, and telephone banking services, including mobile deposit, mobile bill pay, and digital wallets. Chartway is one of the largest credit unions in the country and serves members in every state and several countries. With major membership concentrations in Virginia, Utah, and Texas, the credit union is consistently recognized for its financial strength, its high ratings in member satisfaction, its contributions to its communities, and for being an award-winning leader in charitable giving through its We Promise Foundation.