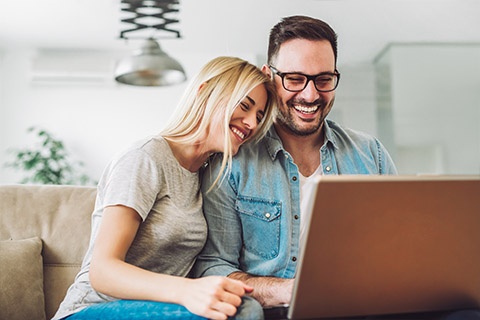 Virginia Beach, VA (January 5, 2021) – Chartway Federal Credit Union is pleased to announce that following regulatory approval from the National Credit Union Administration and approval by a majority vote of the Saint Matthew's Federal Credit Union membership, its merger with Saint Matthew's officially closed on December 31, 2020. The full systems integration has also been completed.
Saint Matthew's members will benefit from Chartway's large branch and Direct Teller/ATM network, access to affordable products and services, highly competitive rates, fewer fees, a 24/7 Member Solutions Center, and the latest online, mobile, video, and telephone banking services, including mobile deposit, mobile bill pay, and digital wallets.
"At Chartway, we're dedicated to supporting our members, our communities, and our team," said Brian Schools, president & CEO of Chartway Federal Credit Union. "That's why – with the merger now complete – we're excited to welcome our newest members, and to help make their lives more affordable."
Together as Chartway Federal Credit Union, the $2.3 billion organization serves more than 190,000 members with more than 30 branches nationwide.
About Chartway
Chartway Federal Credit Union, a not-for-profit, member-owned financial institution, has been proudly serving members for more than half a century. Guided by its Purpose and Values, the $2.5 billion credit union that serves more than 190,000 members through its branch footprint and a full line of traditional and digital financial products and services - including Online, Mobile, Video, and Telephone Banking - is dedicated to unlocking the potential of individuals and families so they can thrive.
Chartway is also known for being an award-winning leader in charitable giving through its We Promise Foundation. As the charitable arm of the credit union, the We Promise Foundation provides life-changing experiences that bring joy, hope, and smiles to children facing medical hardship or illness. The foundation has been recognized nationally for its success in raising more than $12 million to support charities that align with its mission. For more information, visit www.Chartway.com; or, visit them on Facebook, Twitter, or Instagram.