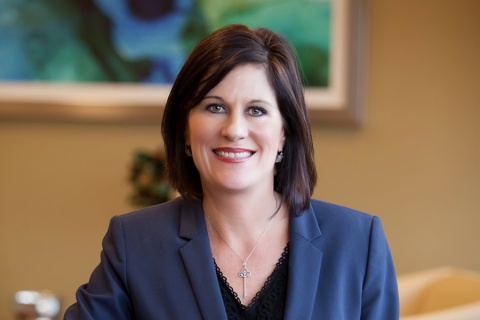 Virginia Beach, VA (September 1, 2017) – Chartway Federal Credit Union is proud to announce Kim Little as its new executive vice president / chief operating officer.
A long-standing leader within the $2.1 billion organization, Little will retain her past responsibilities for the credit union's member experience, marketing, regional retail teams and payment solutions; and will work closely with Chartway's entire leadership to execute the organization's overall strategy.
"We have a great leadership team. As part of that, Kim has emerged as a trusted partner of mine, as well as all of our leaders in carrying out many of our plans to advance Chartway. Kim's leadership style, membership-centric mindset and long-standing knowledge of Chartway are invaluable as we serve our members and build for the future." said Brian Schools, president & CEO.
Little is a seasoned professional with more than 20 years of financial experience. Serving in various progressively responsible leadership roles with Chartway since 2000, she has proven her ability to lead, engage people, drive outstanding service performance, and execute strategic plans.
A graduate of Old Dominion University, Little earned her B.S., cum laude, and her master of business administration.
About Chartway Federal Credit Union
Chartway Federal Credit Union, a not-for-profit financial institution, has been proudly serving members for more than half a century. Guided by its vision, mission, and values, the $2.2 billion credit union is dedicated to making life more affordable for its 185,000 members through more than 35 branches and online, mobile, and telephone banking services, including mobile deposit, mobile bill pay, and digital wallets. As one of the largest credit unions with membership concentrations in Virginia, Utah, and Texas, Chartway is consistently recognized for its financial strength, its ability to make life affordable for its members, and for its philanthropic efforts through its charitable arm, the We Promise Foundation, which has raised more than $10.5 million to provide life-changing experiences that bring joy, hope, and smiles to children facing medical hardship or illness.For more information, visit www.Chartway.com; or, visit them on Facebook, Twitter, or Instagram.