Virginia Beach, VA (June 21, 2017) – Chartway Federal Credit Union (Chartway) is pleased to announce the selection of Beth Long as the credit union's new vice president of member engagement.
Beth Long: Vice President of Member Engagement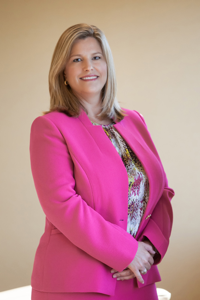 Long comes to Chartway following 11 years of employment with Capital One. During her time there, Long held many positions, including commercial client experience and operational effectiveness lead; director of retail marketing and brand strategy; and consumer credit segments innovation lead.
Prior to her time with Capital One, Beth was a strategic leader for The Advisory Board Company. She also worked as the direct marketing manager for Circuit City and an account director for Upshot.
Long earned a bachelor's degree in English from the College of William and Mary.
"We're excited to welcome Beth to our team. Her enthusiasm for what she does is not only palpable but also contagious. We look forward to working with her and know she will do great things for our credit union," said Brian Schools, president & CEO.
About Chartway Federal Credit Union
Chartway Federal Credit Union, a not-for-profit financial institution, has been proudly serving members for more than half a century. Guided by its vision, mission, and values, the $2.1 billion credit union is dedicated to making life more affordable for its 180,000 members through nearly 50 branches and a full slate of online, mobile, and telephone banking services, including mobile deposit, mobile bill pay, and digital wallets. Chartway is one of the largest credit unions in the country and serves members in every state and several countries. With major membership concentrations in Virginia, Utah, and Texas, the credit union is consistently recognized for its financial strength, its high ratings in member satisfaction, its contributions to its communities, and for being an award-winning leader in charitable giving through its We Promise Foundation.