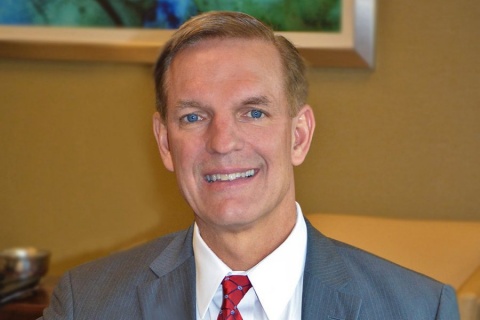 Virginia Beach, VA (September 25, 2017) — $2.1 billion Chartway Federal Credit Union (Chartway) is pleased to announce the selection of Jim Edwards as the credit union's new chief financial officer.
Edwards comes to Chartway with 30 years of leadership experience in the financial industry. Most recently, he spent 13 years as a successful, strategic leader with BB&T Mortgage in both chief financial officer and chief risk officer roles.
As Edwards joins Chartway managing the finances and enterprise risk for the organization, Chartway's long-standing chief financial officer, Paul Annunziata, will be transitioning into a new role as corporate development executive.
Annunziata will be focusing on development and collaboration with credit union's members and partners in the industry.
"We're equally excited for Jim to join Chartway as chief financial officer and for Paul in his new role as corporate development executive. Adding Jim's vast financial experience, while also maintaining Paul's expertise for a number of our key developmental areas, makes our great leadership team even better." said Brian Schools, president & CEO.
About Chartway Federal Credit Union
Chartway Federal Credit Union, a not-for-profit financial institution, has been proudly serving members for more than half a century. Guided by its vision, mission, and values, the nearly $2.2 billion credit union is dedicated to making life more affordable for its 185,000 members through more than 40 branches and a full slate of online, mobile, and telephone banking services, including mobile deposit, mobile bill pay, and digital wallets. As one of the largest credit unions in the country – with membership concentrations in Virginia, Utah, and Texas – Chartway is consistently recognized for its financial strength, its ability to make life affordable for its members, and for its philanthropic efforts through its charitable arm, the We Promise Foundation, which has raised more than $10.5 million to provide life-changing experiences that bring joy, hope, and smiles to children facing medical hardship or illness. For more information, visit www.Chartway.com; or, visit them on Facebook, Twitter, or Instagram.