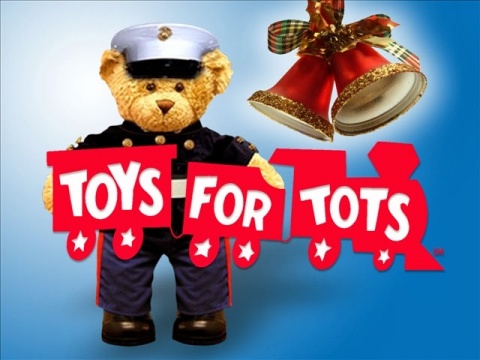 Virginia Beach, VA (December 26, 2017) — At Chartway Federal Credit Union, giving back has always been core to its culture. That's why, with a goal to bring joy to as many children as possible, Chartway team members created colorful collection boxes for each of its departments and branches in Virginia, North Carolina, Rhode Island, Florida, Texas, and Utah. Through these efforts, the credit union was able to collect 2,128 toys to support the Marine Corps' Toys for Tots program.
Describing the credit union's commitment to making a difference, president & CEO Brian Schools stated, "It's an absolute honor to have the opportunity to work alongside people who care for our credit union family and our communities as much as they do. These results reflect our generosity of spirit and our culture that's rooted in helping others, financially and charitably."
In addition to hosting its Annual Toys for Tots Drive, Chartway team members also purchased hundreds of pairs of new socks and shoes to benefit organizations like Child Advocates of Fort Bend in December through its Warm the Soles fundraiser.
The organization's charitable arm – the We Promise Foundation – also raised approximately $1,000,000 this year through fundraisers including its Diamonds in the Sky Gala, Annual Charity Golf Classic, and Putting for Promises Golf Tournament, just to name a few – to provide life-changing experiences that bring joy, hope, and smiles to children facing medical hardship or illness.
This is the sixth straight year Chartway has donated more than 2,000 toys to the Toys for Tots program.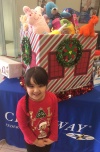 Pictured: a daughter of a Chartway team member who used her allowance to purchase and donate 10 toys to the holiday drive.
About Chartway Federal Credit Union
Chartway Federal Credit Union, a not-for-profit financial institution, has been proudly serving members for more than half a century. Guided by its vision, mission, and values, the $2.1 billion credit union is dedicated to making life more affordable for its 180,000 members through nearly 50 branches and a full slate of online, mobile, and telephone banking services, including mobile deposit, mobile bill pay, and digital wallets. Chartway is one of the largest credit unions in the country and serves members in every state and several countries. With major membership concentrations in Virginia, Utah, and Texas, the credit union is consistently recognized for its financial strength, its high ratings in member satisfaction, its contributions to its communities, and for being an award-winning leader in charitable giving through its We Promise Foundation.