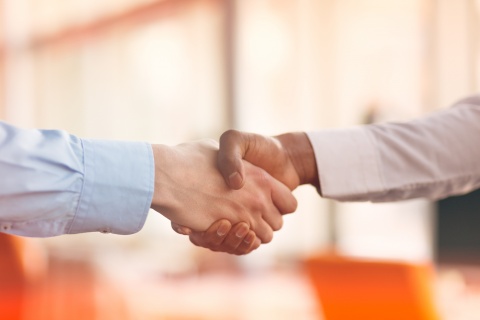 Virginia Beach, VA (October 10, 2018) – Chartway Federal Credit Union (Chartway) is pleased to announce that the National Credit Union Administration has given its approval for PortAlliance Federal Credit Union to merge into Chartway. The proposed merger will now go before the PortAlliance membership for a vote to accept the merger proposal, as agreed on by both credit unions. Combined as Chartway Federal Credit Union, the two Hampton Roads-based organizations would have assets of nearly $2.2B, a membership base of more than 190,000, and a total of 19 branch locations in Hampton Roads and 41 branches nationwide.
"PortAlliance has always been committed to meeting the lending and saving needs of our members by offering convenient and affordable financial products and services," said PortAlliance's Interim President & CEO, Robin Engelhart. "That's why, following thorough research and consideration, we determined that the opportunity to join Chartway – a credit union that shares our values, our culture, and a mutual commitment to our members, employees, and local communities – would bring great value to our membership. They are a natural cultural, financial, and strategic partner."
PortAlliance members would benefit from Chartway's expansive branch and ATM network, access to a large selection of affordable products and services, highly competitive rates, a 24/7 Member Solutions Center, and a full slate of online, mobile, and telephone banking services, including mobile deposit, mobile bill pay, and digital wallets. Members would also continue to be greeted by the same friendly and experienced team members.
"At Chartway, we're dedicated to making life more affordable for our members, serving our communities, and making ongoing investments that strengthen the member experience," said Chartway's President & CEO, Brian Schools. "We would welcome the opportunity to allow our collective membership to benefit from expanded account access, a larger branch and ATM footprint, and more convenient and competitive products and rates."
Members of PortAlliance who are 18 years of age or older have the opportunity to vote for the merger. They can mail-in the ballot they received or bring it to the Special Member Meeting that will take place at 6 PM on November 5, 2018, at 5670 Raby Road, Norfolk, VA, 23502. In the meantime, PortAlliance members are welcome to stop by any PortAlliance branch or to call (877) 319-4838 with any questions.
About Chartway Federal Credit Union
Chartway Federal Credit Union, a not-for-profit financial institution, has been proudly serving members for over half a century. Guided by its vision, mission, and values, the $2.2 billion credit union is dedicated to making life more affordable for its 190,000 members through more than 30 branches and online, mobile, and telephone banking services, including mobile deposit, mobile bill pay, and digital wallets. As one of the largest credit unions with membership concentrations in Virginia, Utah, and Texas, Chartway is consistently recognized for its financial strength, its ability to make life affordable for its members, and for its philanthropic efforts through its charitable arm, the We Promise Foundation, which has raised more than $11 million to provide life-changing experiences that bring joy, hope, and smiles to children facing medical hardship or illness.For more information, visit www.Chartway.com; or, visit them on Facebook, Twitter, or Instagram.
About PortAlliance Federal Credit Union
PortAlliance Federal Credit Union was chartered October 28, 1958 as NORVA Naval Supply Center Federal Credit Union to serve civilian employees and military personnel assigned to the Naval Supply Center. Over the years, the credit union has relocated its main offices and expanded its footprint through a larger field of membership and additional branch locations. PortAlliance has grown from 250 members during its first year to nearly 12,000 today.