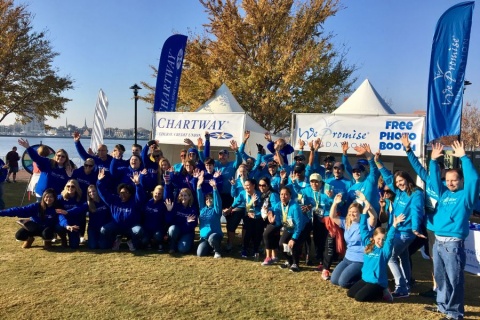 Fun, sun, and a run came together in spectacular fashion.
For some of us, this was our first 5k. Peer pressure isn't always a bad thing, right? We had over 40 runners on the Chartway Running Team this year dispersed throughout the 2,004 participants of the Chartway 5K. And like always, our volunteers got there early and stayed late.
Whatever the story, we were there to support our We Promise kids. Chartway pride was plentiful and it showed throughout the event.