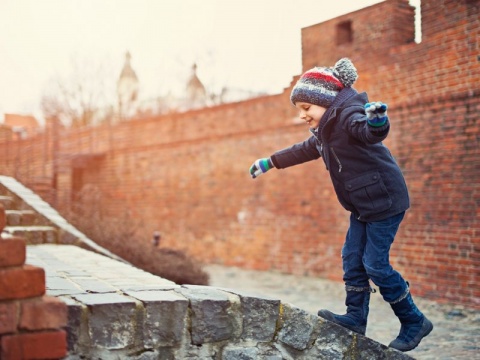 Application must be received by 8:00 PM ET on Thursday, November 30.
At Chartway, we're always trying to make life more affordable. And now we want to make your holidays more affordable, too. This November, if you're current on your loan account, you can apply to skip your December loan payment for the month and pay in kindness instead by donating $20 to the We Promise Foundation – Chartway's charitable arm. Your donation will help support children facing tremendous hardship and may also be tax deductible!
Through Online Banking, you can apply to skip your December loan payment in just a few minutes by following these simple steps:
Log in to Online Banking
Select the "Member Services" tab on the navigation bar
Click on "Continue" next to "Skip Your Loan Payment"
Follow the instructions to skip your qualifying loan payment
Your Skip Payment application must be received by 8:00 PM ET on Thursday, November 30. If you have questions or would like to have your skip processed over the phone, give us a call at (800) 678-8765.
Don't forget to free up some extra cash this holiday season by applying to skip your December loan payment today!
We Promise Foundation
Want to learn more about Chartway's We Promise Foundation? Visit www.wepromisefoundation.org to learn how We Promise provides life-changing experiences that bring joy, hope, and smiles to children facing medical hardship or illness.
THIS CREDIT UNION IS FEDERALLY INSURED BY THE NATIONAL CREDIT UNION ADMINISTRATION. MEMBERSHIP ELIGIBILITY SUBJECT TO VERIFICATION.
All donations are voluntary and are non-refundable. All loans must be current and open at least one month in order to be approved. All check by phone, credit card by phone, and online payments for November loan payments must be submitted before November 28, 2017 at 6:00 pm ET. Any accounts with negative shares or losses will automatically be denied. If your skip payment is approved, and you have an automatic transfer set up from another financial institution to make your loan payment, you will need to contact your financial institution and cancel the transaction for your December payment. Student Loans, First Mortgages, Lease Loans, Equity Loans, Equity Lines, Lines of Credit, Workout Loans, Restructured Debt, and Business Loan payments cannot be skipped. Interest will continue to accrue and payment(s) will be added to the end of the loan term, which may cause a reduction to GAP or Warranty Coverage, unless you prefer to make your monthly payment. Other restrictions may apply. Speak to a Member Specialist for more information. The We Promise Foundation is a non-profit, 501(c)(3) public charity. Credit card skip payment approvals will be reflected on your credit card statement.